Video Fight News : Strikeforce Diaz Vs Cyborg - Streaming Link.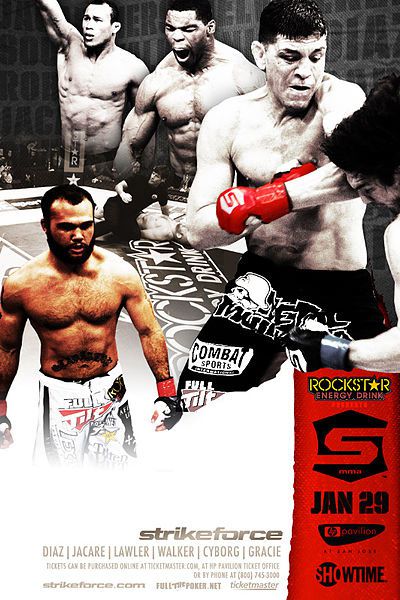 STRIKEFORCE
January 29, 2011
HP Pavillon, San Jose, California, USA.
Strikeforce

-

Related News :

Strikeforce: Diaz vs. Cyborg, is an upcoming mixed martial arts event held by Strikeforce. The event is scheduled to take place on January 29, 2011 at the HP Pavilion in San Jose, California, United States. The event will air live on the Showtime cable network.
FightCard - Streaming
StrikeForce: Diaz Vs Santos