UFC Undisputed 3 - New Combat Trailer Video Revealed.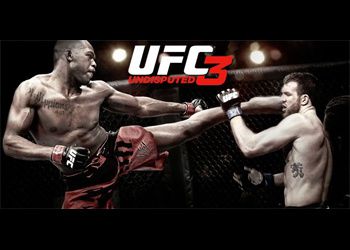 UFC Undisputed 3 2012

After releasing the first two editions of the UFC "Undisputed" video game franchise in 2009 and 2010, the organization and THQ skipped 2011 to add new features and tweak the gameplay, and now they've announced that the game will return in January 2012 as UFC Undisputed 3 on the Xbox 360 and Playstation 3.

There are some big changes this time around, as they have added the featherweight and bantamweight divisions as well as a new "PRIDE Mode," which will allow players to play in the famed Japanese organization, with a ruleset that allows stomps, soccer kicks and knees to the head of a grounded opponent. PRIDE mode will also feature commentary by the former PRIDE team of Bas Rutten and Stephen Quadros.


More Informations on UFC Undisputed 3 here.
DREAM JAPAN GP