Overeem Out of StrikeForce GP! - The MMA Hour ep.91 - Video with Alistair Overeem.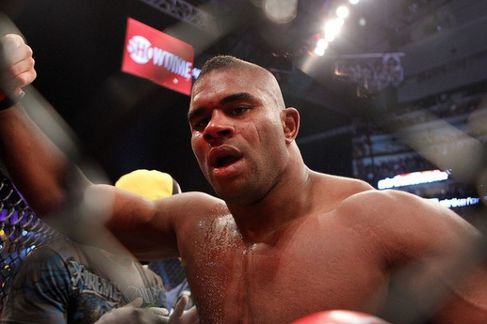 The MMA Hour ep.91


July 18, 2011
Alistair Overeem (35-11 MMA, 3-0 SF) today informed the world he would not be fighting for Strikeforce on Sept. 10.
Strikeforce today informed Overeem his services will not be needed for the remainder of Strikeforce's heavyweight grand prix.
In a shocking development, MMAjunkie.com (www.mmajunkie.com) has confirmed that Overeem has been pulled from the tournament, and Daniel Cormier (8-0 MMA, 5-0 SF) will take his spot in the semifinals of the promotion's heavyweight grand prix.
The change was first reported by Tatame.com. It's currently unclear if Overeem is still under contract with the promotion or if Strikeforce brass elected to hand their heavyweight champion an outright release.
Overeem today revealed on MMA Fighting's "The MMA Hour" that the promotion requested he return to action against Antonio "Bigfoot" Silva (16-2 MMA, 3-1 SF) on Sept. 10. However, the Dutch striker said he asked for more time and preferred an October booking.
With the company planning for a September event to host the promotion's heavyweight grand prix semifinal bouts, some obvious tension was built. Overeem said the company threatened his release even before today's official announcement.
"What's going to happen next, I don't know," Overeem told MMA Fighting. "I've had some threats of cutting me out of the tournament if I don't participate. I don't know if they're going to do it."