Thailand vs Europe - Weigh-ins Results and Pictures - Live on Eurosport.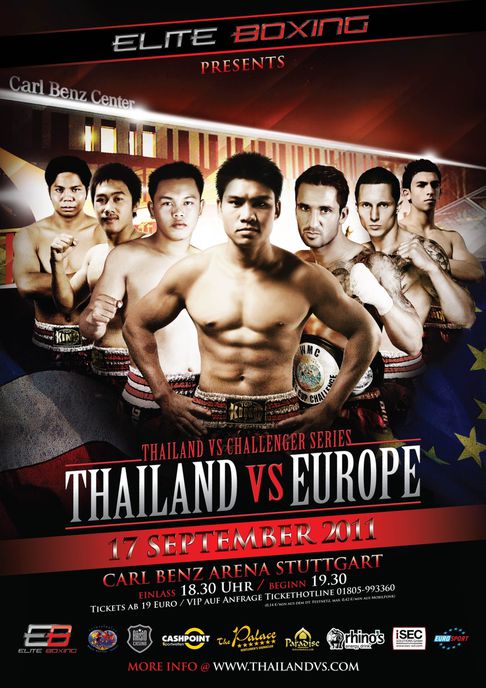 Thailand vs Europe

September 17, 2011
Carl Benz Arena, Stuttgart, Germany
.
The first overseas event of the TVC (2011) Series is a veritable War of the Worlds. On September 17, East meets West for Thailand VS Europe in the German city of Stuttgart. When the Thai team enters the impressive Carl Benz Arena in the southern city of Stuttgart, it is the second time that they have been challenged to defend national pride on German soil. During the inaugural series of TVC in 2010, the first overseas event was Thailand VS Germany in the nearby city of Ulm. It was the resounding success of that event that led to Elite Boxing acquiring Hype FC, their German co-promoter of the event. A subsidiary was set up under the name Elite Boxing Germany to establish a firmer foothold in central Europe. Thailand VS Europe is the first TVC event organised on the local level by Elite Boxing Germany, although Director, Serdar Karaca, brings a wealth of experience to the company.