ProElite 2 - Big Guns - Sylvia vs Kraniotakes - Arlovski vs Fulton - Weigh-ins Video - Live Streaming.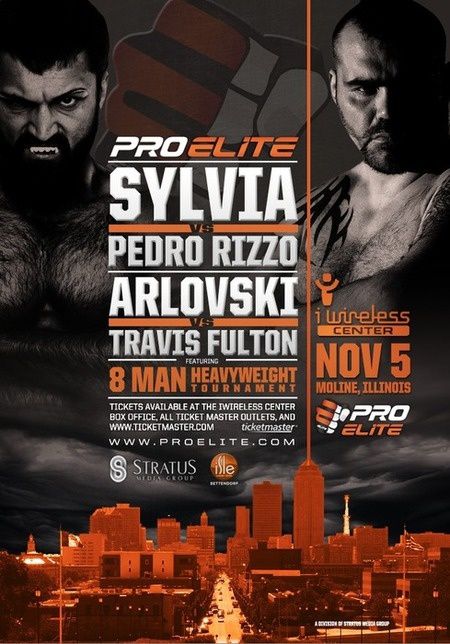 ProElite 2
November 05, 2011
I Wireless Center, Molines, USA.
VIDEO
Weigh-ins
All fighters made weight for ProElite tomorrow night including Tim Sylvia, Andreas Kraniotakes, Andrei Arlovski, Travis Fulton, and the 8 fighters of the Heavyweight Grand Prix!
Don't miss all the action tonight LIVE on HDnet!
Watch UFC 138

Leben vs Munoz Free Live Streaming Here !
Weigh-Ins Results

Andreas Kraniotakes (244) vs. Tim Sylvia (266)
Andrei Arlovski (250) vs. Travis Fulton (230)
Evan Cutts (169) vs. Reagan Penn (169.5)
Mark Ellis (242) vs. Ryan Martinez (260)
Ed Carpenter (247) vs. Jake Heun (236)
Cody Griffin (258) vs. Justyn Riley (260)
Richard Odoms (260) vs. Rodney Housley (240.5)