IT's SHOWTIME come to MADRID with Spong, Drago, Diender - 61 MAX Bennoui vs Hernandez.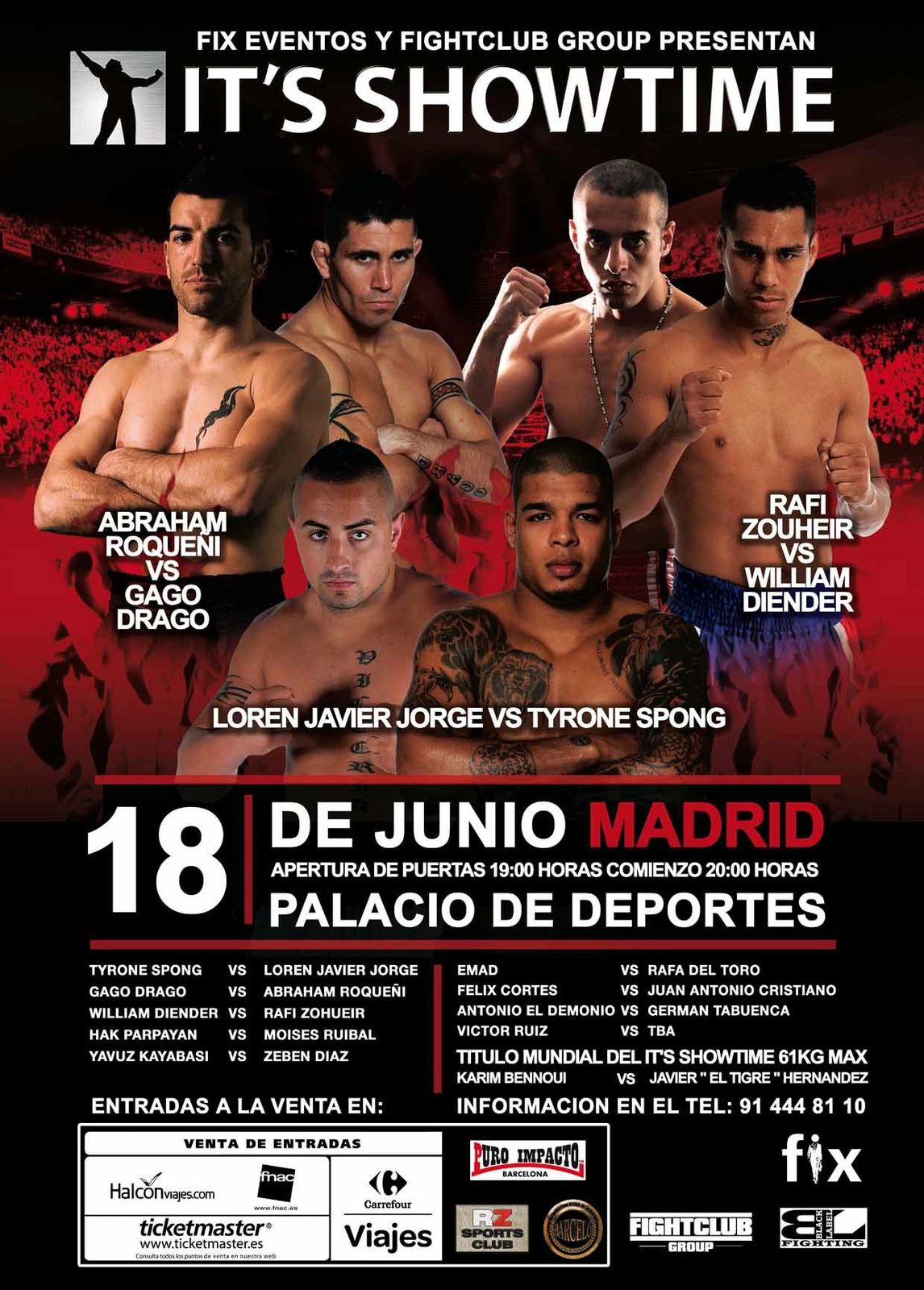 IT's SHOWTIME 51

June 18, 2011
Palacio de Deportes, Madrid, Spain
.
FIGHT CARD

It's SHOWTIME 61Kg MAX World Title

Karim Bennoui (France - Champion) vs
Javier Hernandez (Spain - Challenger)

SUPER-FIGHTS

Tyron Spong vs Loren Javier Jorges
Gago Drago vs Abraham Roqueni
William Diender vs Rafi Zouheir
Hak Parpayan vs Moises Ruibal
Yavuz Kayabasi vs Zeben Diaz

UNDERCARD

EMAD vs Rafa Del Toro
Felix Cortes vs Juan Antonio Cristiano
Antonio El Demonio vs German Tabuenca
Victor Ruiz vs TBA
Watch It's Showtime 51 Streaming here !
It's Showtime 51