It's official, Kader Marouf and Simon Rutz signed for the first IT's SHOWTIME in France May 14, 2011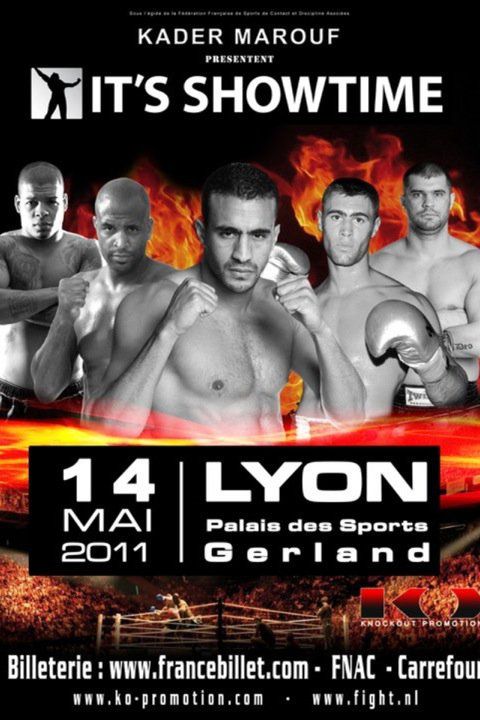 IT'S SHOWTIME

BADR HARI's RETURN



May 14, 2011

Palais of sports Gerland, Lyon, France.
It's official, Kader Marouf and Simon Rutz signed for the first IT's SHOWTIME in France : "Kader Marouf presents It's Showtime !" set for May 14, 2011.


At this eventhis Events, Badr Hari will make his Comeback !
At this event other big star will be present too like K-1 Max Champion Giorgio Petrosyan and Tyron Spong !
The WBC Muaythai World Champion Yohan Lidon (France) will fight Against Marat Grigorian for the first It's SHOWTIME World title fight of the 73 kg Max new category !


Fabio Pinca, Abdallah Mabel are unavailable for this event because they will be in Cannes (France) for the THAI FIGHT 2011 Promotion in France the same day.
Reservation :
IT's SHOWTIME World Title 70Kg MAX

Chris Ngimbi
VS
Willy Borrel

IT's SHOWTIME World Title 73Kg MAX

Yohan lidon
VS
Marat Grigorian

International Super-Fight
(It's SHOWTIME Rules)

Badr Hari
VS
Tony Gregory

Giorgio Petrosyan
VS
Chahid Oulad El Hadj

Tyrone Spong

VS
Igor Mihaljevic

Daniel Ghita
VS
Anthonio Silva
Wendell Roche
VS
Yuksel Ayaydin

Mosab Amrani
VS
Houcine Bennoui

Michael Piscitello
VS
Johann Fauveau
Steeve Valente
VS
Cedric Muller

Aziz Alikada

VS
Mickael Lallemand