IKA Super HeavyWeight Title - Video Dzevad Poturak Vs Alain Ngalani in Las Vegas (2011).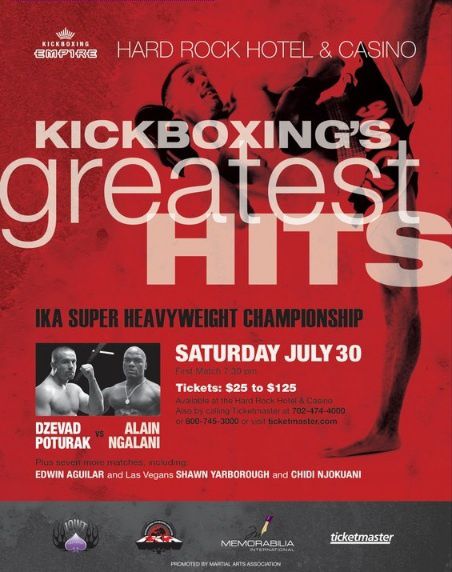 World Championship Kickboxing


July 30, 2011
Hard Rock Hotel and Casino, Las Vegas, USA
.
International Kickboxing Association Super Heavyweight Championship between Dzevad Poturak and Alain Ngalan at Hard Rock Casino & Hotel (The Joint). Dzevad Poturak was disqualified in this match but the decision was quickly overturned by the Las Vegas Sports Committee the following day after reviewing the video of the match. The date for the Re-Match of these two super heavyweights is still to be determined.