FIGHT GAME RIVALS - Video game feat. Alistair Overeem and Semmy Schilt !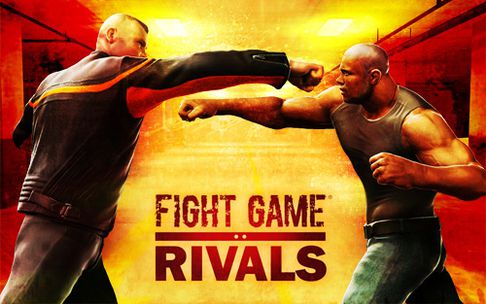 FIGHT GAME
RIVALS

VIDEO GAME
You know what we lack on Windows Phone? A good strategy turn-based fighting game. Yeah, never thought of it, did you? Luckily, "Fight Game: Rivals" seems likely to fill that roll. From Dutch based Khaeon Studios,

the game is a MMA style with fairly impressive graphics and seemingly rich player content.
What's really kind of neat is how the fighting styles and even fighters themselves are based on real life e.g. the studio worked with experts to replicate as much as they can.
Prove yourself in underground fighting tournaments all over the world to earn the chance to go toe to toe with

world-famous martial art champions like Alistair Overeem and Sem Schilt!

Striking visuals with highly detailed environments and characters

Unlock a large variety of unique moves, skills and abilities with detailed animations throughout your fighting career

Genre-bending 'strategy, turn-based, fighting game', optimized for mobile devices and touch screen operated game-play

Earn 20 unique Xbox LIVE Achievements
"With Fight Game: Rivals; here is your chance to become the king of kings amongst tournament fighters around the world! Fight the opposition on distinct locations in Europe, Asia and America and unlock a wide variety of devastating attacks and skills. Grow ever stronger, prove yourself in fighting tournaments all over the world and get ready to face the elite of combat sports, world-famous martial arts champions Sem Schilt and Alistair Overeem, and become the new champion!"
The game is exclusive to Windows Phone 7 for the first 3 months and looks to drop "mid September"/Q3 in the Marketplace. From the graphics, new style of gameplay and overall detail, we're pretty excited about trying this one.