FIGHT CODE - RHINOS TOURNAMENT FINAL 16 ROUND 3 - Streaming.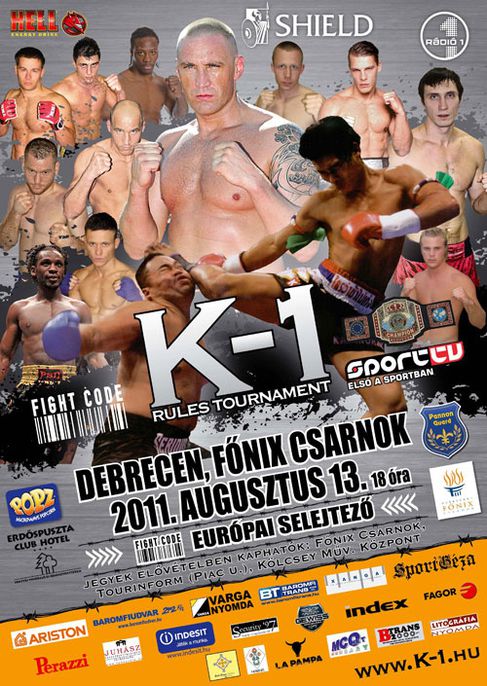 FIGHT CODE
August 13, 2011
Fonix Csarnok, Debrecen, Hungary.
FIGHT CODE GOES TO DEBRECEN (HUN) - Starting Time h. 19:00 GMT - (h.21:00 Local Time Hungary)
The next FIGHT CODE gala will be again in Hungary in the city of debrecen.
Debrecen will be the hosting city of FIGHT CODE FINAL 16 Rhinos Series, episode 3.
There will be the last 3 fights of 100.000 USD the superheavyweight Tournament with te following matchlist:
Pacome Assi (FR) Vs Luca Pantò (ITA)
Vjekoslav Bajic (CRO) Vs Petr Vondracek (CEZ REP)
Mhihail Tuterev (RUS) Vs Grygory Mihalik (HUN)
Chingyz Alazou (AZE) Vs Gabor Gorbics (HUN)
Philippe Salmon (FRA) Vs Barna Szucs (HUN)
Vitaly Akhramenko (BELA) Vs Ivan Stanic (CRO)
Watch Fight Code Streaming Here