Capital Punishment 4 - An other win for John Wayne Parr !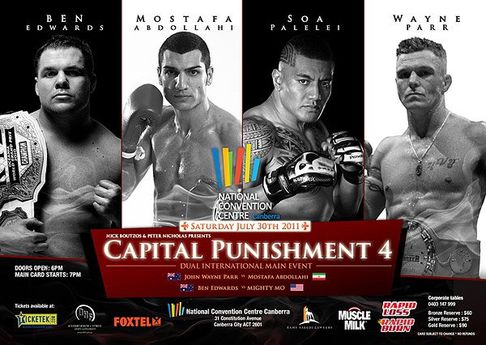 Capital Punishment 4


July 30, 2011
National Convention Centre, Camberra, Australia
.
After won against King's Cup 2010 Champion Yodsaenklai Fairtex and former K-1 MAX champion Mike Zambidis,
Australian's Muay-Thai Superstar John Wayne Parr Fought on July 30, 2011 against Mostafa Abdollahi (Iran) who replaced Vuiysile Colossa (South Africa).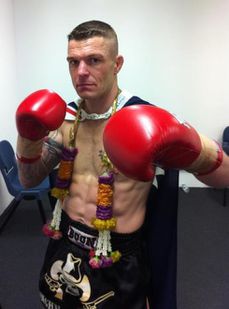 "A good fight, start of the second we traded a exchange and I landed first putting Mostafa down, after the 8 count I jumped on him with punches and the referee called the fight off as Mossi looked pretty rocked.
Very happy with the result. "
JWP won his fight by KO in the second round.
Next fight for JWP will be held on September 03, against Frank Giorgi in Chandler (Australia).

More informations coming soon